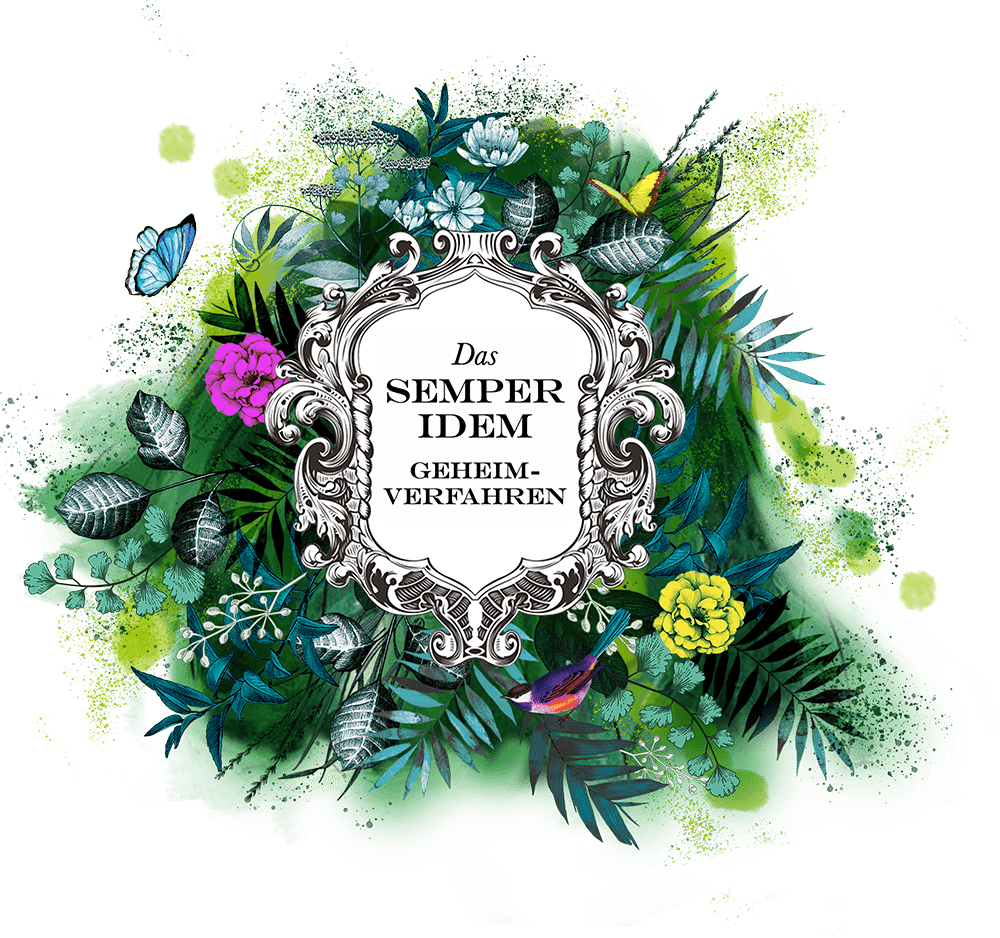 Only 5 human beings know the receipe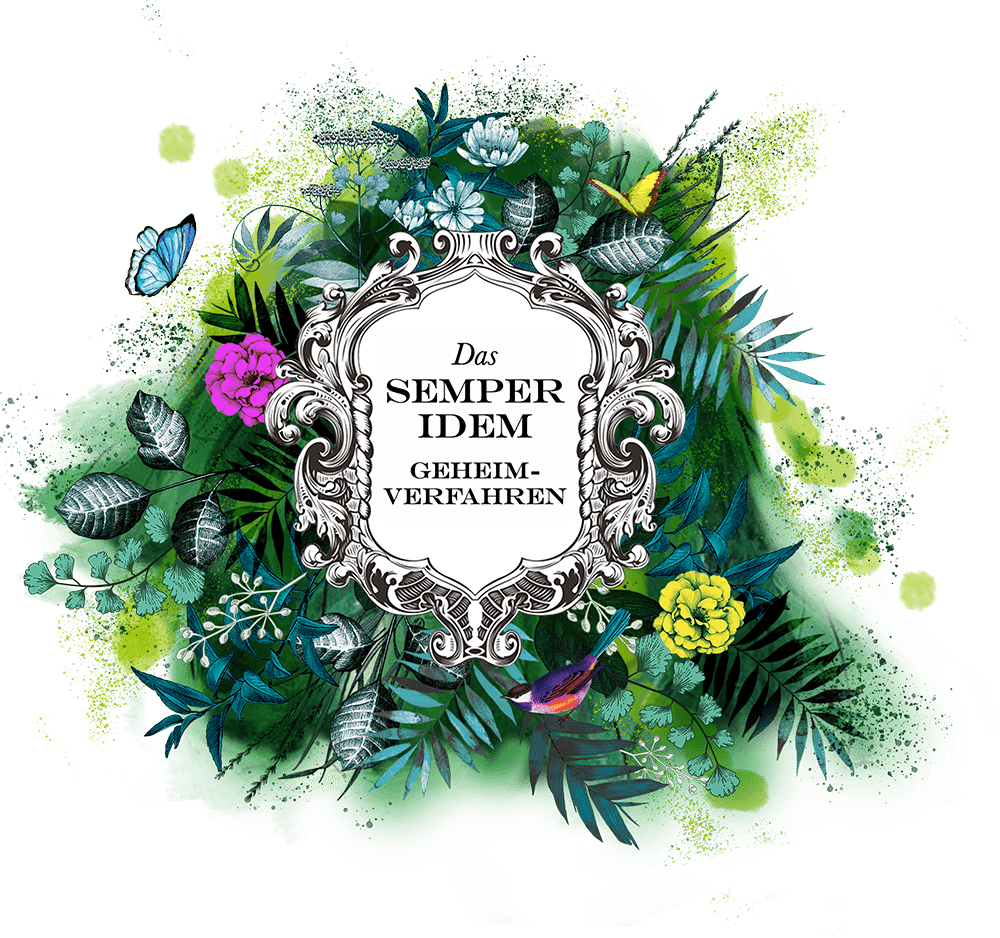 1846 the year of birth of Semper Idem® – but always something new.
For five family generations, the herbal specialty has been cultivated in Rheinberg. Strictly according to the secret procedure SEMPER IDEM.

The founder of the company, Hubert Underberg, after many years of careful development, launched his unique product in 1846. Soon Underberg was appreciated in many countries.

Underberg is a family business in which the personal initiative and responsibility of the company owners have been setting forward-looking standards for 5 generations.
Thus, the book "Superbrands" reported on the history and successes of the house.
Quality assurance
The exquisite and aromatic herbs from 43 countries are subjected to a detailed incoming inspection. In addition to the visual and sensory inspection, the herbs are checked in certified laboratories for over 250 individual criteria.
Only then does the further processing begin according to the gentle secret process "SEMPER IDEM", which was developed by the Underberg family. Afterwards, "Rheinberger Kräuter" matures for many months in barrels made of Slovenian oak before it is bottled in the typical portion bottle wrapped in straw-colored paper.
Underberg is subject to comprehensive quality management in 5 phases: Plan, Develop, Produce, Deliver and Control Quality, which is supported and constantly developed through employee training.

Strictest selection criteria for all ingredients and packaging materials used followed by elaborate incoming inspections.
The Semper-idem guarantee: always the same quality.
Highest manufacturing quality, awarded with e.g. the Kosher signet.
The straw paper secured all around keeps the neck of the bottle hygienically clean and protects it from the effects of light.
Steady trademark protection that protects against confusion with imitators.
Not satisfied?
If there is a complaint despite our efforts, we ask you to send us the goods. Please provide us with the lot number, which is located on each Underberg bottle below the EAN code. Of course you will receive a replacement.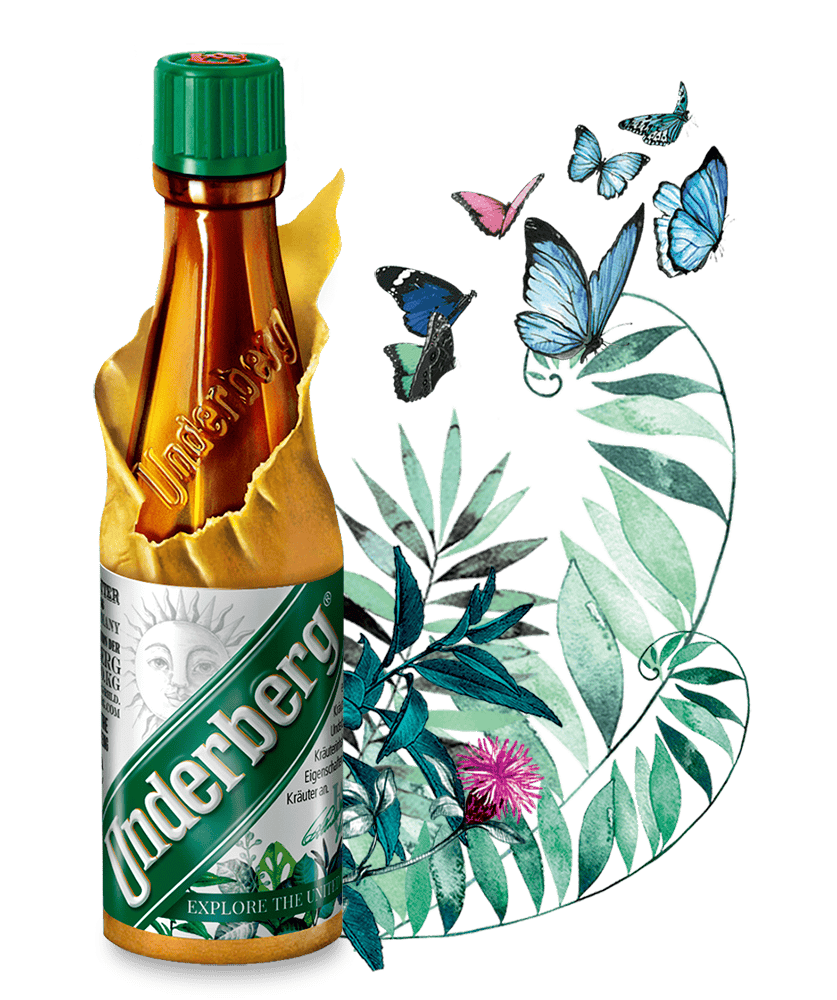 Recycling and environment protection
Sustainable environmental protection has a long tradition and top priority at Underberg. Already since the beginning of 1970, the Underberg family has been committed to the environment and supports various projects.
The demand for environmentally friendly behavior is part of the binding company guidelines for every employee.
Underberg asks for your support
We ask you to think about recycling. Just put the vial with the remaining paper in the stained glass container.
Straw paper, labels and packaging are produced in an environmentally friendly manner.
We also pay attention to environmentally friendly products when selecting the glues, printing inks, auxiliary and cleaning materials used.